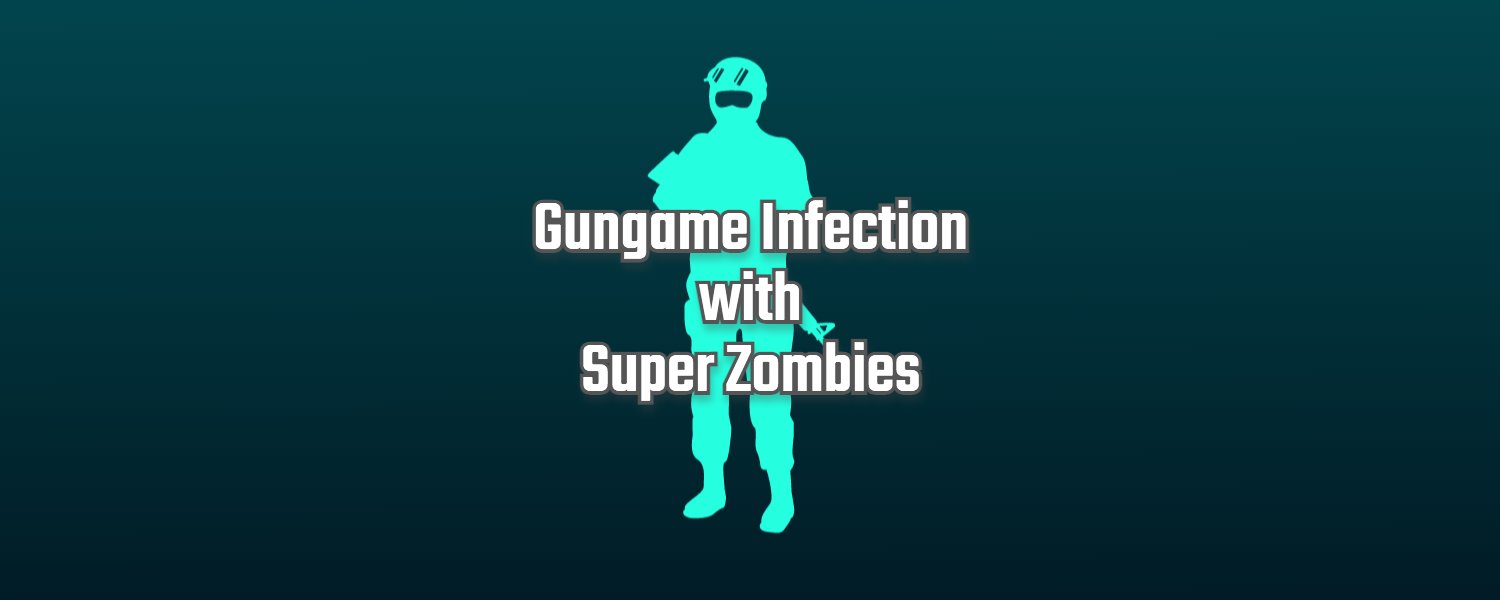 2
Experience Bugged
Experience Not Available
XP Farm
Gun game Infection with Super zombies
This is an asymmetrical game that combines gun games and infection with the infected side having special abilities.
The survivor side wins when they complete all the gun game levels.
The zombie side wins if all survivors do not complete the level until the time limit or if they kill the survivor and replace the survivor.
Features of Super Zombie:
Hunter : Sundance | Health : Low | Skill : Wingsuit
Tank : Dozer | Health : Very high | Skill : Super armor
Wall : Irish | Health : Normal | Skill : Deployable Cover
Gas : Casper | Health : Very low | Skill : Smoke
All zombies have 1.2 times movement speed.
Guns are randomly determined in the following order pistol / SMG / DMR / shotgun / AR / LMG / sniper rifle and bazooka.
The experience may be modified as necessary to adjust play balance.
Specialists
Asymmetrical
Weapon Restriction
Custom
Small
Zombie
Asym. Loadout Restrictions
Asym. Soldier Modifiers
Vehicle Modifiers
Pvp Ai
Spawn Modifiers
Weapon Handling
2042
Bc2
Custom Logic
Mastery Limited
Asymmetrical
Asym. Player Count
No Vehicles
Health/Dmg Modifiers
Asym. Character Restrictions
Created by
.hekaron
on
Nov. 29, 2021, 10 p.m.
last updated at
Oct. 3, 2022, 9:19 a.m.
64
63