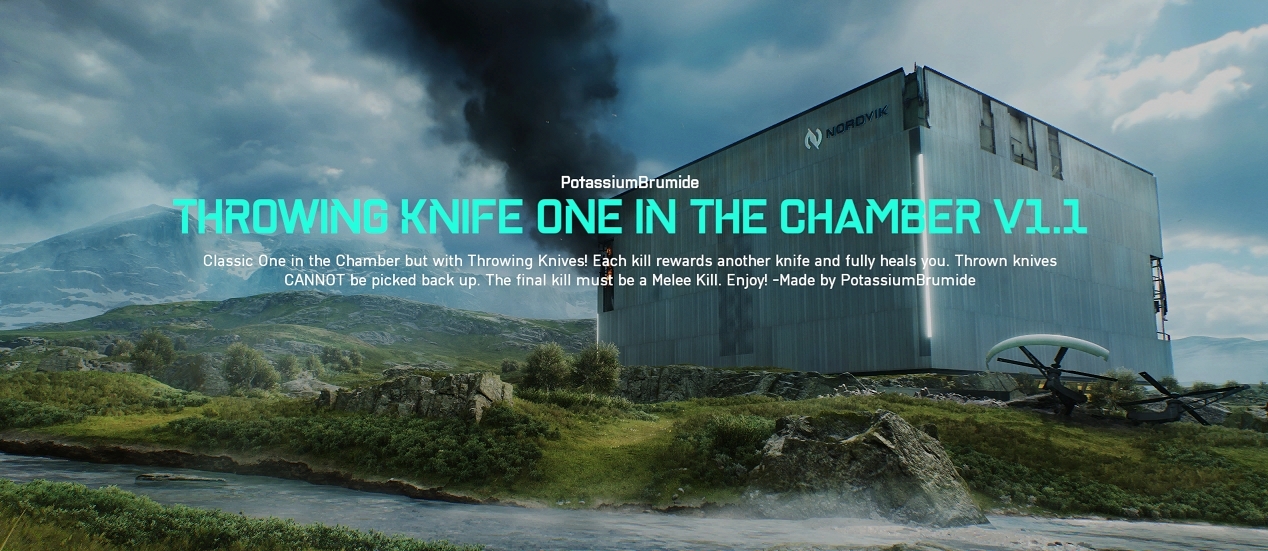 Experience Bugged
Experience Not Available
XP Farm
Throwing Knife One in the Chamber v1.1
Classic One in the Chamber but with Throwing Knives! Each kill rewards another knife and fully heals you. Thrown knives CANNOT be picked back up. The final kill must be a Melee Kill. Enjoy!
Created by
Potassium
on
Dec. 4, 2022, 8:21 a.m.
last updated at
Dec. 6, 2022, 9:54 a.m.
52